The sun is out – most days, at least – and it does a lot to raise our spirits! We imagine al fresco dining during endless summer nights, our cheeks warm & rosy… and for those not-so-sunny days, we'll take it upon ourselves to create some inside summer vibes. Let's turn this into our best summer yet! 
Joyful June
In the Northern Hemisphere, you could argue that June is the best summer month. It has to longest daylight hours — and we mentioned all fresco dining already. Enjoy a barbecue or good dinner with friends or family and watch the sun set at the end of the night. At naco, we try to add a little of this exact magic – the warm feeling of sun and company – into our tableware. Be sure to check your kitchen selection and see if you need any additions to make for the perfect dinner party in June – and beyond.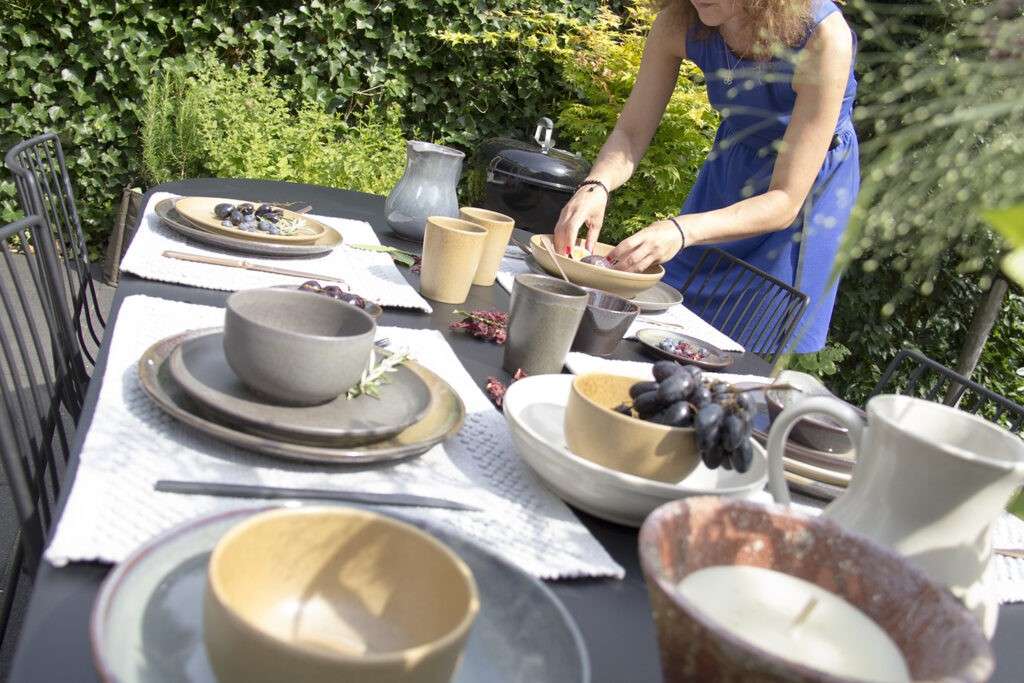 Yellow jubilation
We think of heat, we think of red — but on children's drawings and from our point of view, the sun looks yellow. This seems very fitting for those (early) summer days and nights since the color symbolized optimism, happiness, friendship, energy, and joy. In some cultures, it also refers to abundance, wisdom, and clarity. All the more reason to jubilate yellow in our lives – and add a bit of sunshine to our homes.

Set for summer
Outdoor living doesn't stop in our backyards – it extends well beyond. And since most of us still have to work, most of them still from home, we owe it to ourselves to add snippets of summer to our everyday lives. Try to plan a local outing to the beach or local market while on your lunch break. Does it get too hot at the (home) office? Move some work to the cooler evenings and spend some of the daytime relaxing, taking care of yourself, adding some summertime to each workday.
We have a sustainable collection of handmade shoppers to go with this lifestyle. Pro tip: use them to store sunscreen and shades. Once the sun is out and you decide you need a break, you only need to grab your footwear and shopper and you're out the door.