Let's keep a green circle rolling: more circular and cruelty-free products for all! At Naco, we already aim for less waste & more quality, to which we've added our selection of Plan B products in previous years. We'd like to take it a step further and expand by adding deadstock. Not sure what deadstock is? Let's get you up to (green) speed — and also share some tips on how to enjoy your Naco products even longer!
Deadstock
Dead stock? Let's keep it alive! Deadstock is what we call products that have not been sold. They're brand new, they look and feel amazing — the demand just wasn't there when the products were placed online or at the store. Usually, you could recycle these products. Even better? Putting deadstock up for sale to give the products – and customers – another chance. This second chance means less waste. It also means that, since there is no need to recycle the products, there is no recycling process, no extra water or product waste… win-win-win.
While we agree that deadstock doesn't have the nicest ring to it, we promise the products that fall under the name are excellent. We've selected exclusive items with a vintage look and premium materials, like a 100% cruelty-free wool. Add some throws, blankets and bedspreads to the mix and there you have it: the exclusive Naco deadstock selection (soon available at the shop).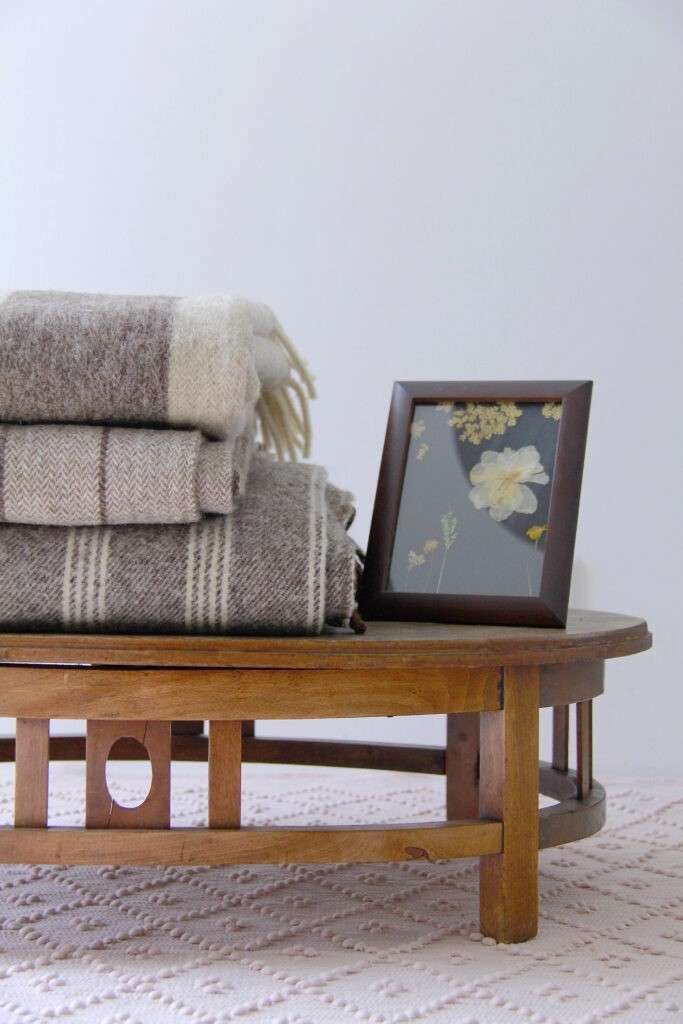 A few notes:
Deadstock = exclusive and one-off. Once sold, it's sold, and we're sold out on that particular product.
New stock every month – stay tuned if you're looking for something specific that you haven't found yet. Or come back every month to be inspired. 🙂
How to… wash your cotton rugs
One of the frequently asked questions we get is about how to enjoy products even longer. The fact that we offer high-quality only helps, but still: every product needs a good deal of TLC.
Our
cotton rugs
are usually too large to simply put in your standard washing machine. While they are made up of the same material as shirts and hoodies, their volume, size and weight ask for a different way of cleaning. Industrial washing machines might fit the rugs, and this would be a good option for some thorough cleaning. However, keeping them clean and tidy by vacuuming on a regular basis, or simply shaking it out or using a rug or carpet beater, should also do the trick. Try cleaning small stains by hand, using mostly water and some (green) soap.
Confident you can keep your rugs in good shape? Check out our selection of rugs to add to any room.
Share your green
How do you invest in green? Do you have any tips on how to keep your rugs and other products in tip-top shape? Inspire others to "green up" their life and share your ideas!