If  you make sure you're all warmed up for the winter, you might actually warm up to the idea of winter. We want you to enjoy every season, which is why our winter collection will help you through the coldest days. Winter is here, so you might as well feel good about it!
There is always a good reason to get together and enjoy a good meal. Any house feels warmer in good company! Be sure to check out our dining selection, with everything from glaze ceramic salad bowls and tea cups to gold, silver and black cutlery sets. Setting the table will be extra joyous with out woven cotton table mats and table runners.
Make sure to check out our latest! Just in: tea and espresso cups collection.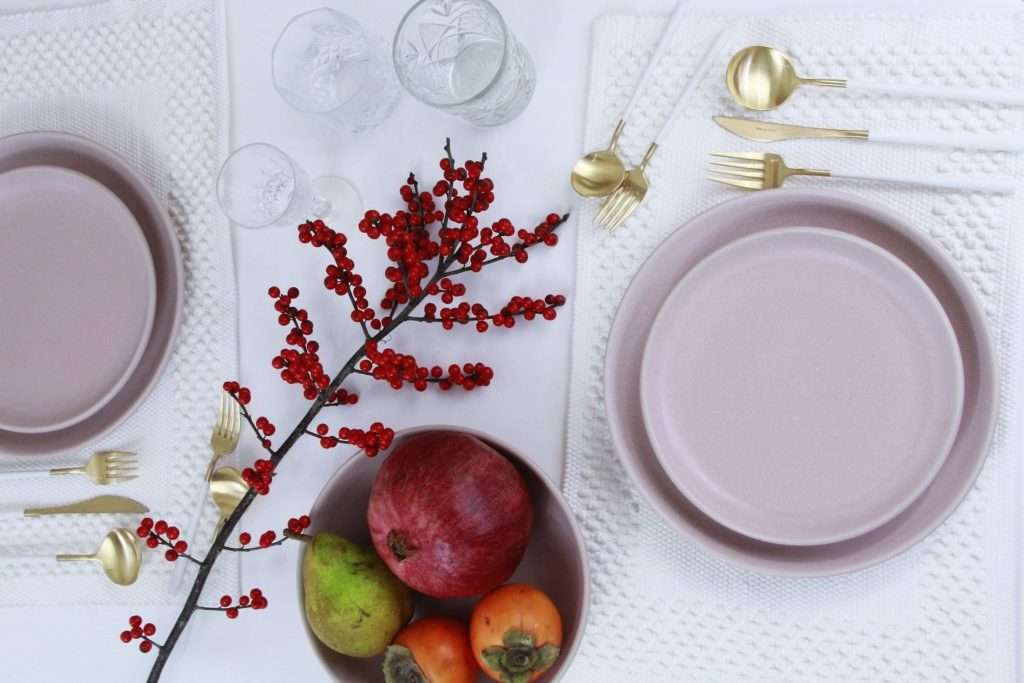 Cold days ahead? Make sure to warm up in one of our cozy blankets. Woven with love, these beauties turn every cold day into a warm night of relaxing on the couch. Add some hot cocoa or steaming herbal tea for some happy cocooning.
To make for a stylish winter, we added warm earth tones to the collection, such as brick, yellow and mushroom. Feeling the love? That's because we add it to every single one of our blankets. Be sure to check out our full collection of hand knitted and hand woven blankets, with colors and styles to fit any decor.

Warmest winter hands
Say goodbye to frozen fingers! Simple yet elegant, all of our faux-fur mittens are handmade to keep you warm. Available in different styles and colors, such as choc, toffee and olive, there is always a pair to match your style. Not a fan of suede? Check out our leather collection for men & women.