Out with the old, in with the new — unless we recycle and reuse! With spring cleaning around the corner, we start thinking about reorganizing and refreshing. This works in three steps: first, we clean and organize. Second, we check what needs to be replaced and see how we can "green up" our purchases. Lastly, we add a little something new. You don't need much to get a fully new look!
New arrivals: self-care everywhere
Our spa and soap inventory has been replenished! Not just with the good ol' vintage personal care selection — we've added some new soaps and spa towels as well. One of our customers and suppliers is offering these biological cotton beauties in no less than 5 different colors. Behold the beauty and pick your new favorite (available online in March 2022)!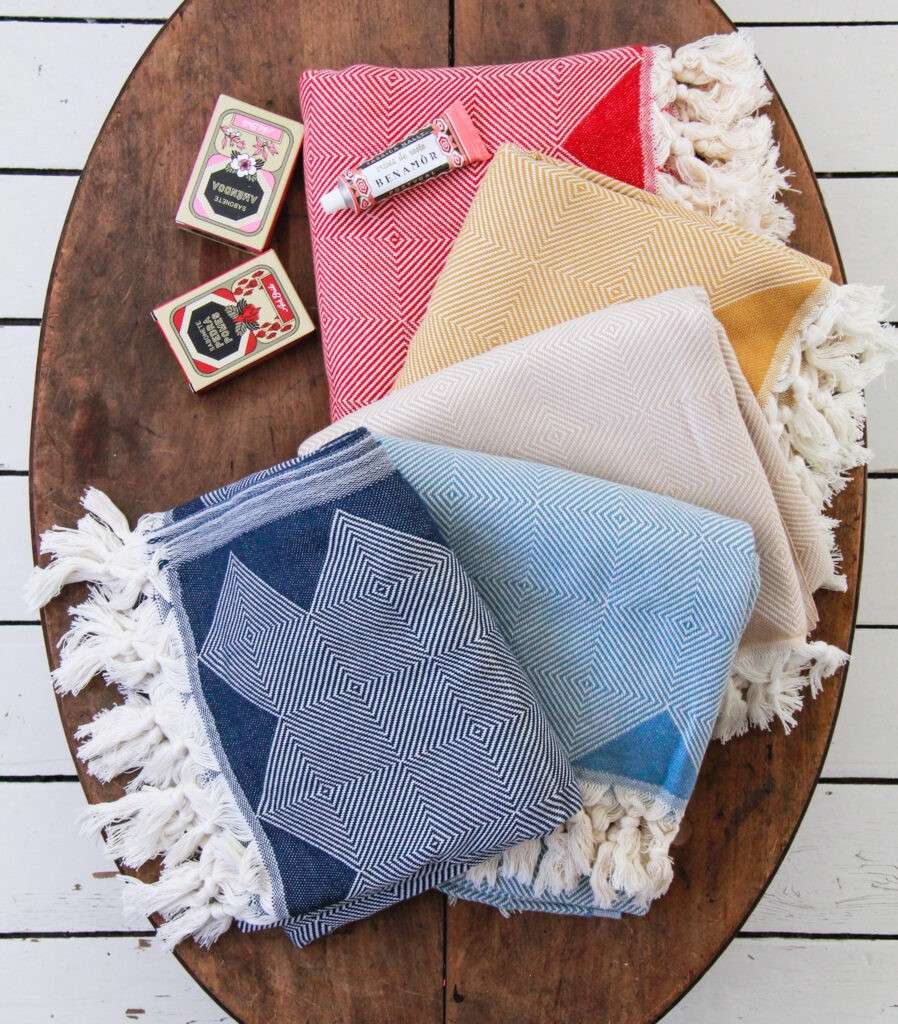 A word of advice to anyone looking for a thoughtful gift: check out our selection of baskets and shoppers as well. They're perfect for a self-care package for your best friend(s), dear family members, or… yourself. Re-read that last part if you need to, because, yes, you deserve some love, too.
New design: hello, Marigold!
Our previous designs included summer flowers and snowflakes. Now, we're happy and proud to introduce Marigold. We offer this brand new design on quality rugs sizes 70/140 and 150/200 (cm). We'd love to hear from you: would you like Marigold for pillow covers or bath mats as well? Maybe even for both?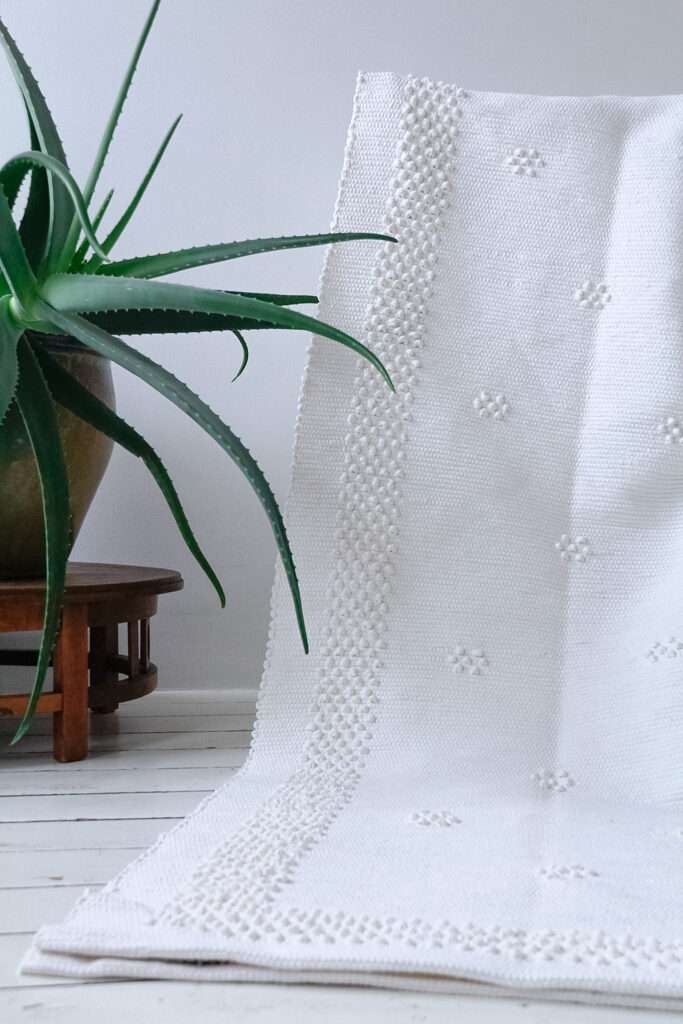 Freshen up your style in blue hues
We have never adhered to "feeling blue" as being a bad thing. If anything, blue to us is freedom, air, cool water in the summer, a clear and sunny sky in the winter… blue is many things, just nothing that drags us down. Freshen up your style in beautiful blue hues that have arrived in our collection.  Did we mention blue goes amazingly well with anything spring-related?